If Lewis Carroll's quintessential Victorian heroine Alice came to life, pressed fast forward and found herself slipping down a twenty-first-century rabbit hole, she'd no doubt feel quite at home if it culminated at the Bisazza Foundation on the outskirts of Vicenza, Italy. There may be no Queen of Hearts or Mad Hatter there. Instead, she'd find a monumental multicoloured chair that stands 3.2 meters high, a shimmering silver chandelier covered in 153,000 tesserae weighing some 850 kilos, and a wonderfully wacky mosaic-clad car that can actually be driven. At the end of her perambulation, she'd no doubt lie down for a nap in Arik Levy's site-specific installation, RockChamber, whose shiny angular black forms give it more than a passing resemblance to a highly polished meteorite.
According to the Foundation's vice-president Rossella Bisazza, "Its fascination is due to the fact of being in an environment that is almost outside reality." For real-life visitors, the surreal nature of the experience is certainly enhanced by the Foundation's location. It is situated at the heart of what could charitably be described as an unprepossessing industrial estate. Not exactly the kind of place where you'd expect to find creations by leading architects and designers, such as John Pawson, Richard Meier, Ettore Sottsass, Marcel Wanders, and Jaime Hayon! To add to its mystique, the building is hidden behind a tall bamboo hedge and only comes into view once you swing into its front courtyard, bordered by pristinely preened topiary. "We deliberately wanted people to turn the corner and enter a different, more beautiful world," notes the Foundation's president, Piero Bisazza.
For more than 60 years, it has very much been the world of the Bisazza family. It was there in 1956 that Piero and Rossella's father Renato founded a mosaic manufacturing company, whose products were initially destined as cladding for the exterior of buildings. Things have since changed significantly and the former factory today houses the Foundation. The building's transformation was orchestrated by the architect Carlo Dal Bianco, whose brief was to create clean orderly spaces, while retaining traces of the building's industrial past. In response, he maintained the exposed concrete floors, kept in place marks left by the old furnaces and installed floor-to-ceiling windows that flood the vertiginously lofty interiors with natural light. For, what the Foundation may lack in terms of a glamorous location, it certainly makes up for in space. Its eleven rooms currently stretch over some 6,000 sq m, with an extra 1,500 sq m devoted to temporary exhibitions.
A purely private non-profit initiative, the Foundation is more than anything an expression of the Bisazza family's artistic passions. The genesis of the Foundation can also be traced back to the appointment of Alessandro Mendini as the firm's first creative director in 1995. During his four-year tenure, he revolutionized both the company and the way its mosaic tiles were used. "With a 2 x 2 cm square," he once said, "you can cover the entire surface of the world." He not only employed them in his own architectural projects, such as stations for the Naples subway, the Groninger Museum in the Netherlands, and Swatch and Alessi stores, but also initiated collaborations with other designers, who started to create furniture, objects, and artistic installations using Bisazza's tiny tesserae. "The goal was to step out of that closed, inward image of making pools and bathrooms," he declared. The policy has been firmly embraced ever since. "Collaborating with contemporary designers and architects is integral to our company," insists Piero. "It's a way of making our product relevant for today."
Many of the works displayed in the Foundation were initially produced for other purposes. Fabio Novembre's immense looping Love Over All was imagined for the Salon du Meuble in Paris in 2003; Marcel Wanders' Ante-Lope car was unveiled at London's 100% Design Fair in 2004; and Mendini's Monumental Proust Armchair was conceived for an Italian design exhibition in Athens the following year. Other pieces, like Sandro Chia's Intelligent Bathers and Novembre's Godot, were produced for the decoration of Bisazza showrooms, in Milan and Berlin, respectively. The moment it became obvious there were sufficient works to constitute an embryonic collection, the idea of the Foundation sprang to life.
It was inaugurated in June 2012 with both the unveiling of the permanent collection and a temporary exhibition devoted to the English architect, John Pawson. The following year, the Foundation hosted a major European retrospective of the work of Richard Meier, marking the 50th anniversary of the American architect's practice. Both men created site-specific installations for the Foundation. Pawson's is an oval room with an exterior clad in mosaics that gradate from opal white to various shades of grey; Meier's is a series of sloping pure-white columns that beckon you to meander amongst them. Ettore Sottsass's composition Rediscovered Fragments of Mosaic was also created expressly for the small, angular room that houses it and constitutes one of the Italian maestro's final projects before his passing in 2007.
One of the joys of the Foundation is the sheer diversity of works on display. They come in 2- and 3-D, differ in scale and size, and range stylistically from Pawson and Meier's minimalistic approach to more expressive creations, such as Jaime Hayon's Jet Set airplane and Studio Job's oversized Silverware. You'd have to be churlish not to break out into smile when setting eyes upon the latter. Architects, artists, and designers are all represented and while most exhibits are purely whimsical, there is the odd functional piece, such as Marcel Wanders's Pebbles coffee tables and Patricia Urquiola's By Side screens. The brief each time, however, is the same – carte blanche, but with a slight proviso. The resulting creation should nevertheless be representative of each designer or architect's emblematic style.
Additions and changes to the Foundation have already been made – a 24-metre-long frieze bearing an iconic print from the archives of the legendary Florentine fashion house, Emilio Pucci, was introduced in 2016. The following year saw the opening of a space devoted to architectural photography, whose entrance is designed like a gilded bank vault. Inside, the treasures include images by Julius Shulman, Hiroshi Sugimoto, Candida Höfer and Gabriele Basilico, as well as a 1901 shot of Parisian staircase by Eugène Atget. And there are already discussions about opening a new space to house a 2008 installation created by the late French designer, Andrée Putman, featuring her trademark checkerboard motif, which is currently still in storage.
"We're at the beginning of a journey," insists Piero. "The Foundation has given our job a new perspective. It will be the contribution of the second generation of the family." "It nurtures our daily work," concurs Rossella, "lifts our spirits and makes us dream."
Ian Phillips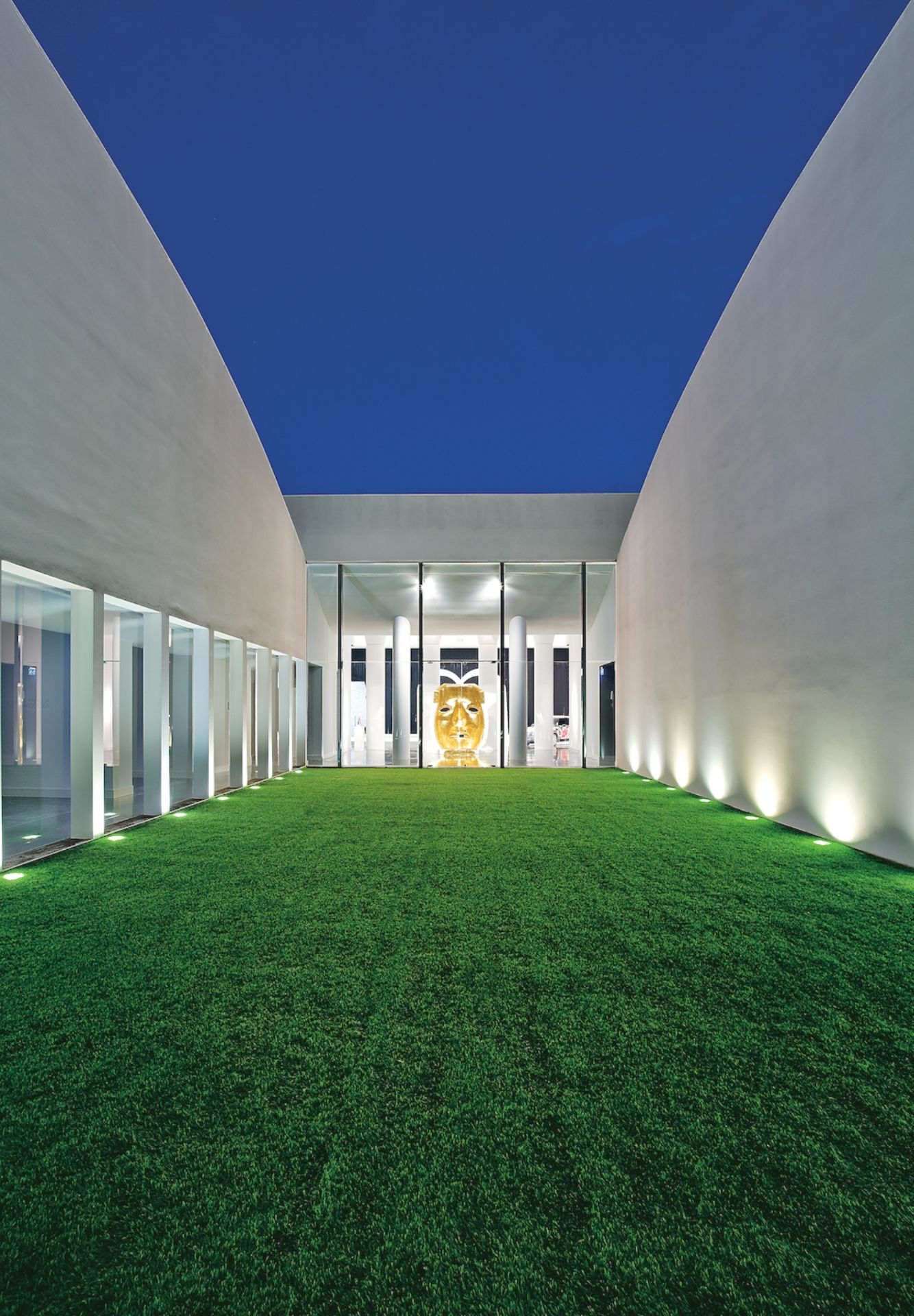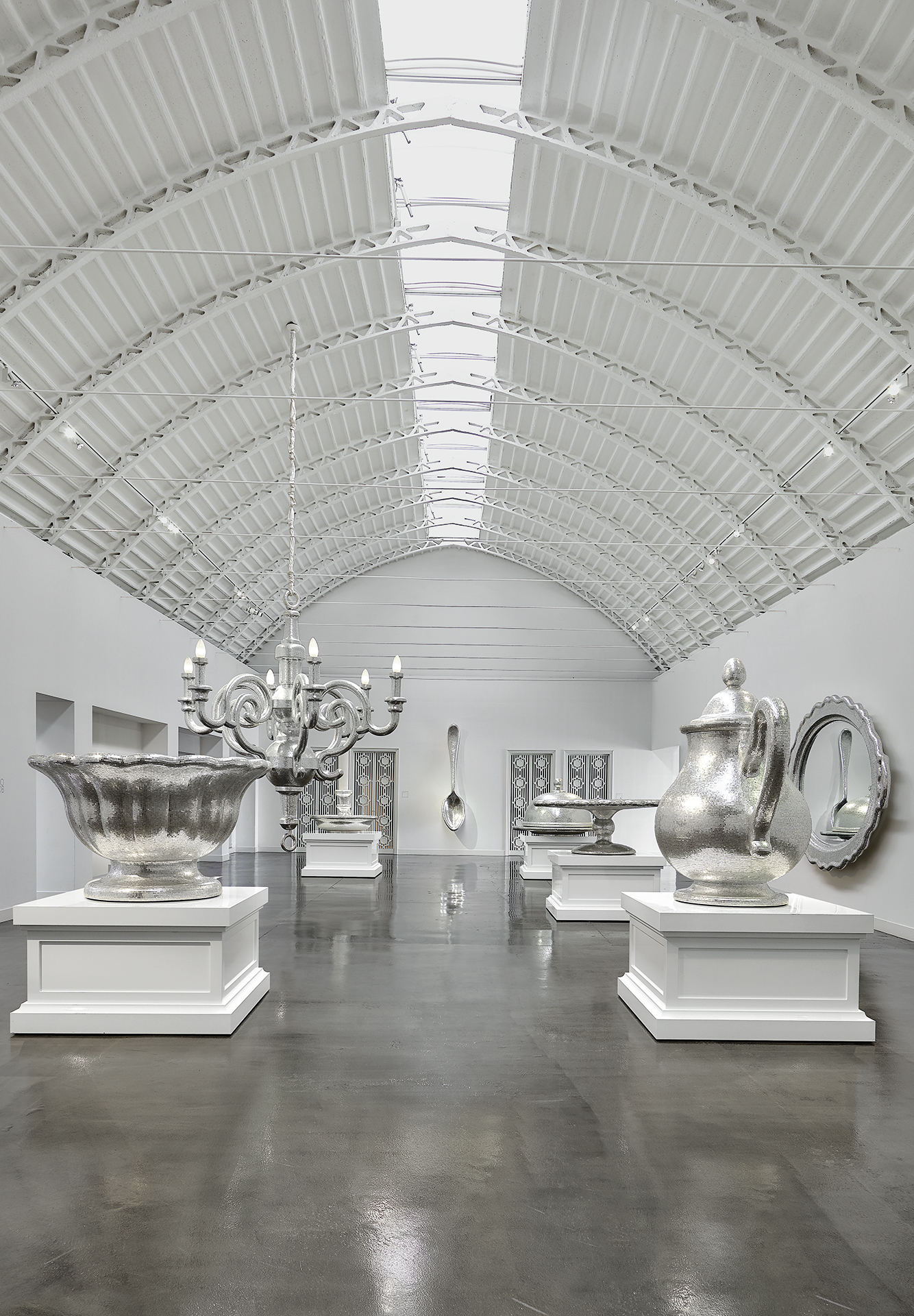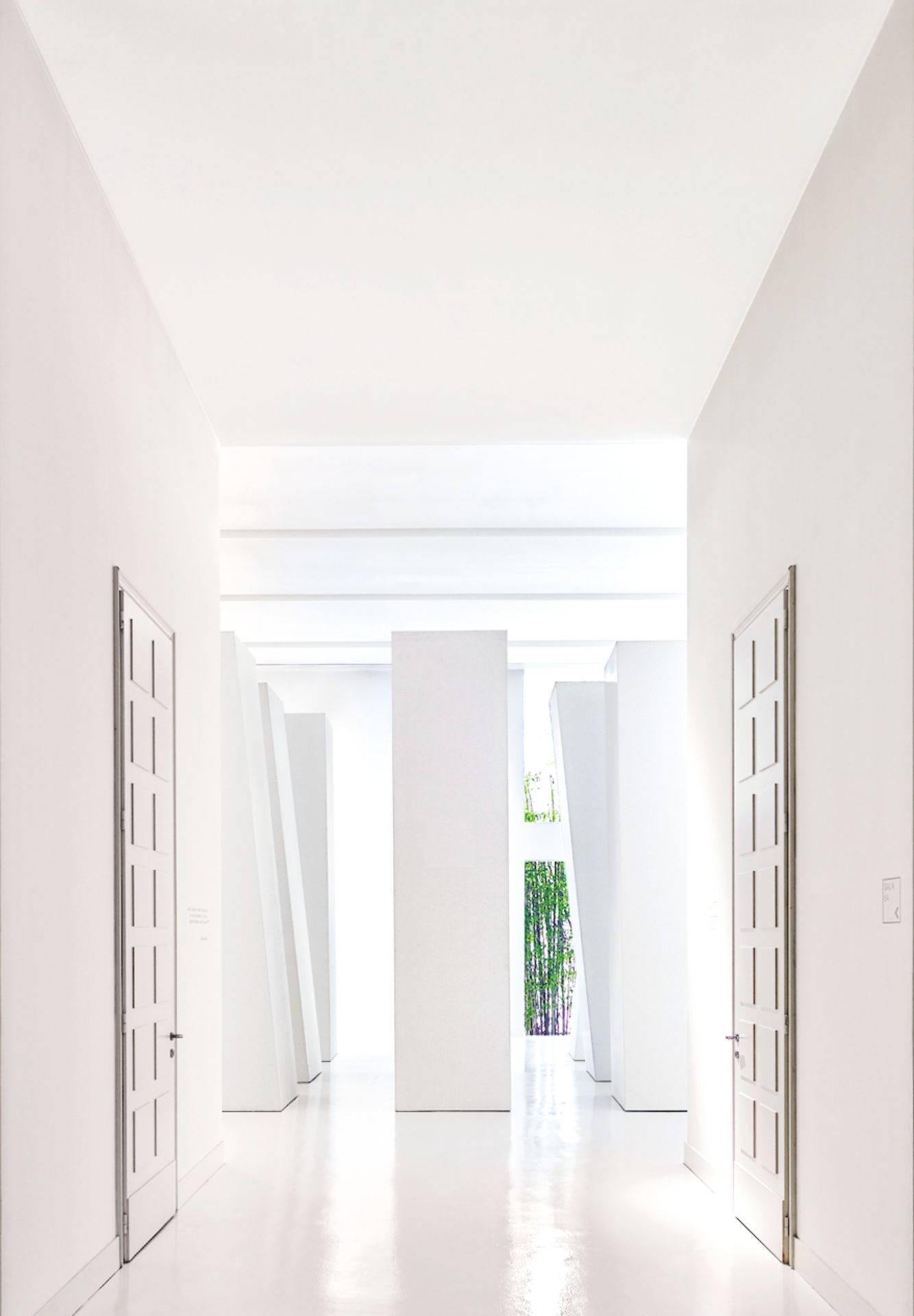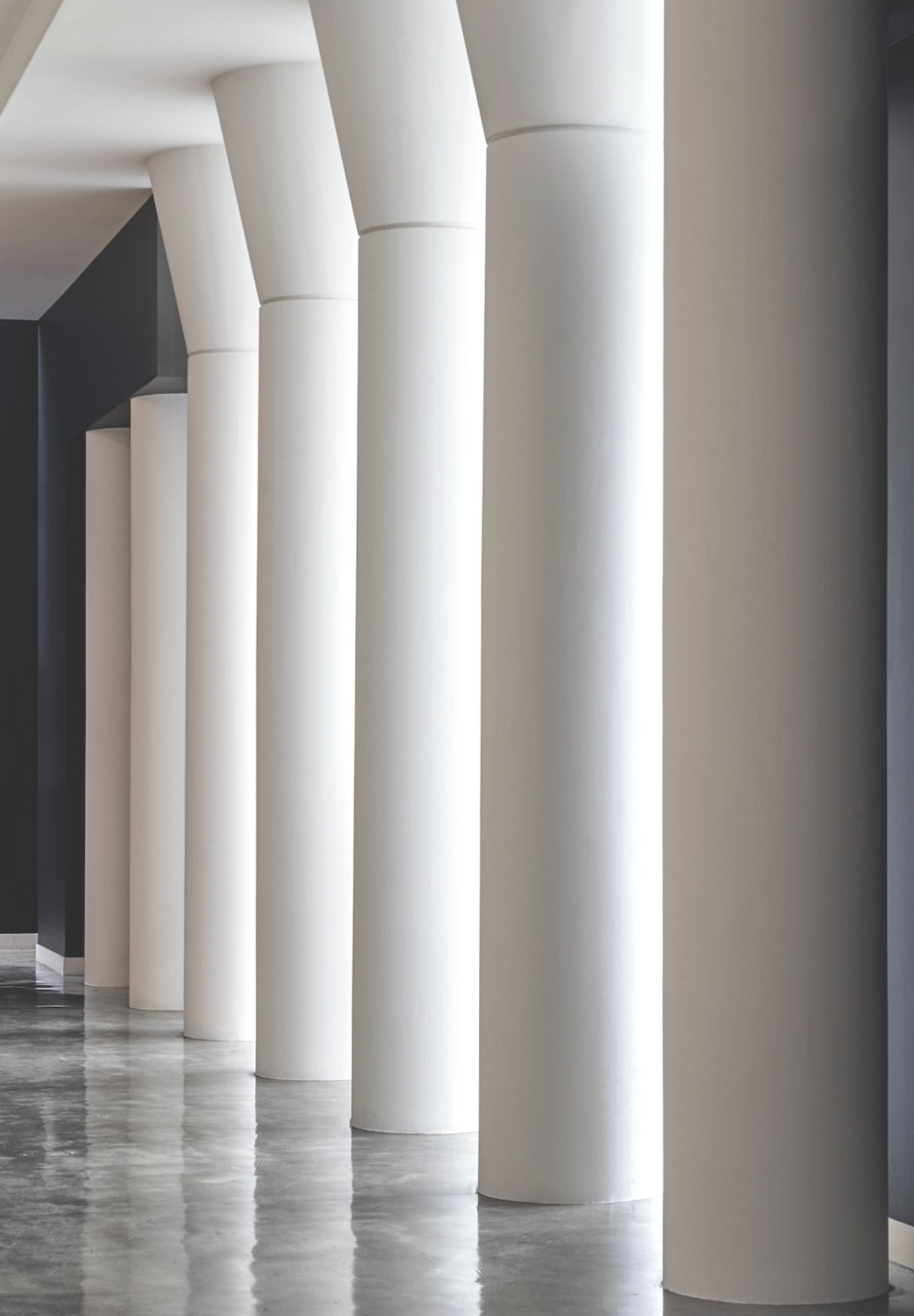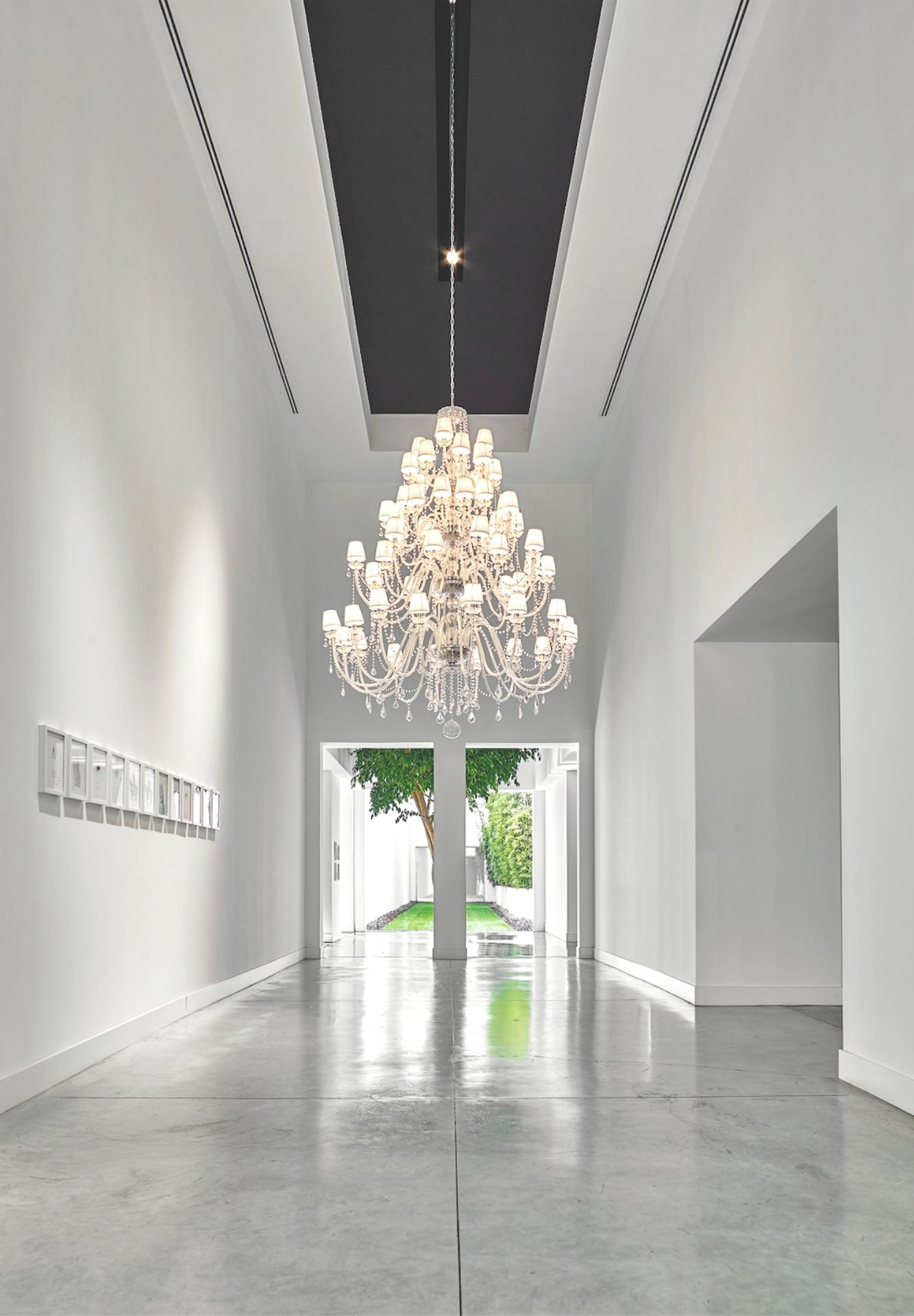 Some numbers
7500 m2
exhibition spaces
Alexander von Vegesack
Chairman of Vitra Design Stiftung
Hervé Chandès
General Director of the Fondation Cartier pour l'Art Contemporain
Guta Moura Guedes
Chairwoman of Experimenta Design
Stefano Casciani
Director / Publisher of "Disegno: la nuova cultura industriale"
Piero Bisazza
President
Rossella Bisazza
Vice-president
Alessandro Bisazza
Councilior
Roberta Bisazza
Councilior